Murrieta business transaction firm Lockhart Law Firm have been providing experienced legal counsel to businesses throughout the Murrieta Valley for many years, with a focus on helping them achieve and maintain success. A knowledgeable business firm, Lockhart Law Firm's primary goal is to ensure that business transactions are smooth, with a focus towards identifying causes of potential conflict and incorporating clauses that will minimize future disputes.
A fervent advocate on behalf of our clients, Lockhart Law Firm employs a comprehensive approach to ensure that all of our client's needs are met. Every aspect of your case will be personally handled by an attorney of Lockhart Law Firm. Dedicated to building a trusting, long-term business relationship with our clients, all communications are addressed in a timely manner and you will always be kept informed as to the status of your matter.
Please contact Lockhart Law Firm at (951) 461-8878 to make an appointment for an in-depth consultation with one of the Murrieta Valley's premiere Business Law Firms. An attorney of Lockhart Law Firm will meet with you to thoroughly review your matter.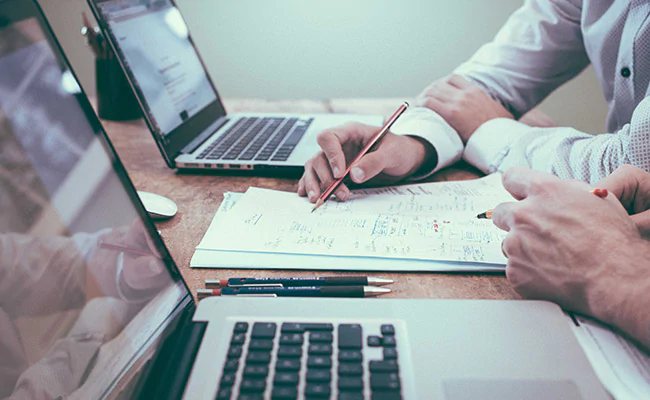 Contact a Knowledgeable Murrieta Transaction Law Firm
As a business owner, eventually you will need to enter into contracts with third parties, including employees, in order to effectively operate your business. Contracts are legal documents that set forth the duties, rights and obligations of the parties. When contracts fail to clearly set forth exact terms and conditions, parties can end up in costly litigation.
An immensely experienced transactional lawyer can mean the difference between a seamless transaction and ending up in litigation. Murrieta Business firm, Lockhart Law Firm work tirelessly to protect the best interests of our clients. We will thoroughly discuss your primary goals with you prior to assisting with your business transaction.
At Lockhart Law Firm we act as negotiators on your behalf, will review the terms of the transaction with you, and work to educate you so that you possess the information required to make the most informed decisions possible.
Murrieta business transaction firm Lockhart Law Firm works diligently to protect our client's interests, and we negotiate, review and draft a wide variety of contracts & agreements, including but not limited to the following:
Business Contracts
Commercial Leases
Commercial Purchase / Sale Agreements
Compensation Packages
Construction Contracts
Corporate Reorganization Agreements
Employee Compensation & Benefits Packages
Employee Handbooks
Employment Contracts
Executive Compensation Agreements
Franchise Agreements
Independent Contractor Agreements
Non-Competition Clauses
Joint Venture Agreements
Leases & Rental Agreements
Licensing Contracts
Merger & Acquisition Agreements
Shareholder Agreements
Sub-Contractor Agreements
Vendor Contracts
Lockhart Law Firm also offers General Counsel Services to all businesses. This allows our clients to pick up the phone at any time to obtain intelligent answers regarding any issue which may arise during the course of business. Please contact us for additional information about this service.
Contact a Murrieta Business Transaction Attorney at Lockhart Law Firm
If you are looking for a Murrieta Business Attorney, contact Lockhart Law Firm by calling (951) 461-8878 to schedule an in-office consultation.
At Lockhart Law Firm, we are devoted to providing our clients with the highest quality service, and you will always be treated with the integrity and respect which you deserve.
If you are presently involved in a business transaction or are a business owner, protect your interests by contacting Lockhart Law Firm today.